Welcome message
Dear visitors,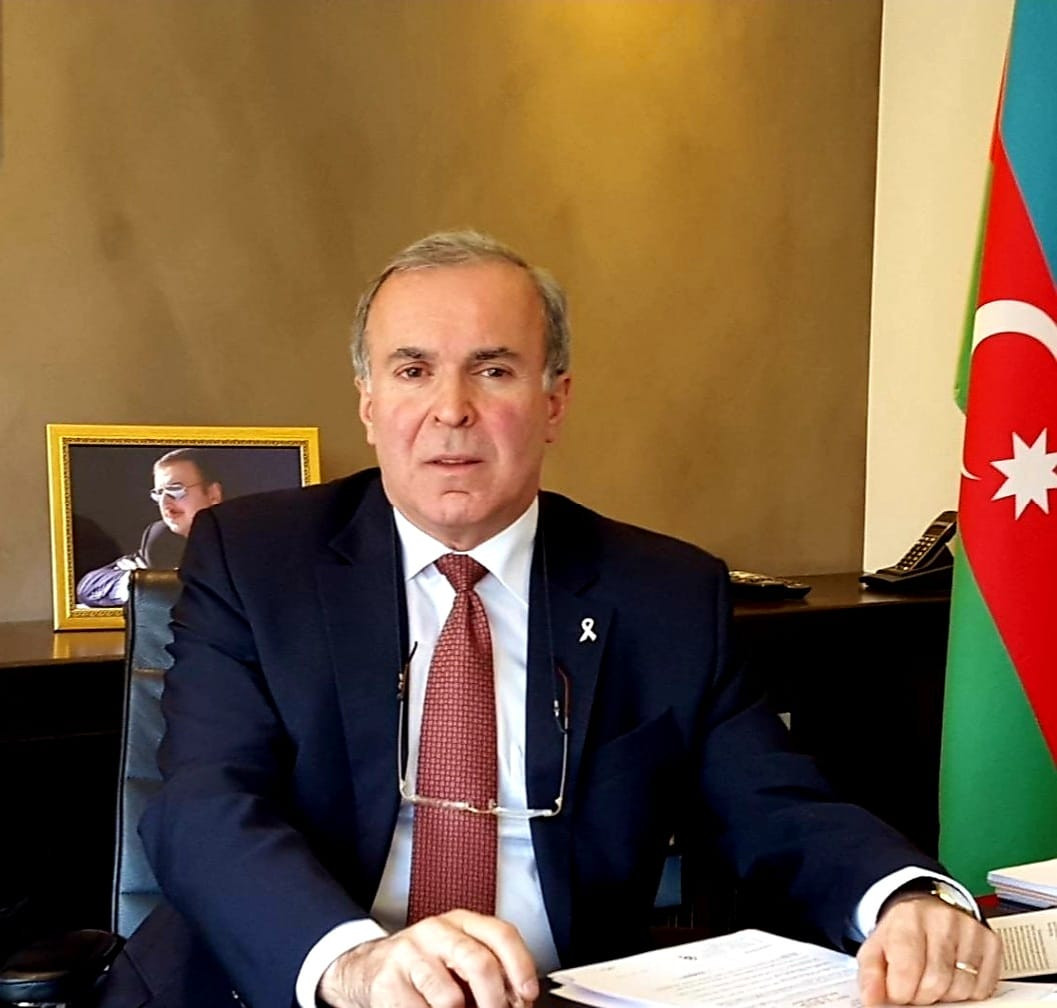 Welcome to the website of the Embassy of the Republic of Azerbaijan to the Kingdom of Belgium, to the Grand Duchy of Luxembourg and Mission to the European Union.
This website provides general information about Azerbaijan–Belgium, Azerbaijan–Luxembourg bilateral relations, as well as Azerbaijan–EU relations, a section on consular and visa affairs, news about Azerbaijan.
Standing at the crossroads of cultures and civilizations, Azerbaijan, a crucial juncture along the ancient Silk Road, is a home to an inclusive society proud of its diversity and distinguished with a fascinating nature.
Azerbaijan Democratic Republic was the first Republic in the East established on May 28, 1918, with functioning parliament. In 1918, Azerbaijan gave equal rights to all its citizens regardless of their ethnicity, religious affiliation or gender.
Decades of striving of the Azerbaijani people to live in a free and independent state eventually led to restoration of independence on October 18, 1991. The Republic of Azerbaijan became a member of the United Nations on March 2, 1992.
Azerbaijan, led by President Ilham Aliyev, has emerged as a reliable partner with a high international reputation on a global scale, recognized as the most developed, poweful and sovereign state in the region.
In 2020, Azerbaijan achieved the victory of justice, the victory of international law and ensured the implementation of UN resolutions by liberating its territories from 30 years long illegal occupation by Armenia. Hundreds of thousands of Azerbaijanis who have lived as internally displaced persons for long years can finally return to their native lands.
Today Azerbaijan is a country that promotes neighborly relations based on respect for the sovereignty, territorial integrity and inviolability of internationally recognized borders, and makes a concrete contribution to regional peace and security, stability and development. The new realities create favorable conditions for the opening of all communications in the region, strengthening energy security and transport connectivity.
The European Union is Azerbaijan's largest trade and energy partner. The Southern Gas Corridor not only provides the European Union with access to new natural gas sources, but is also of extremely important in terms of diversifying the import routes of alternative gas. Azerbaijani gas has access to new markets through the Southern Gas Corridor, including the Western Balkans.
Today Azerbaijan is in the active stage of reconstruction and restoration work in the liberated territories. Azerbaijan is building new airports in the liberated territories, and the number of international airports in the country will increase in the near future.
I invite you to use our internet resources, and at the same time I and my staff would be delighted to offer you further assistance.
We invite you to Azerbaijan to enjoy the richest and rear culture, fascinating nature, marvelous music, delicious cuisine and most importantly hospitable people, located at the crossroads of East and West.
Yours sincerely,
Vaqif Sadıqov
Ambassador, Head of the Mission to the European Union