Ambassador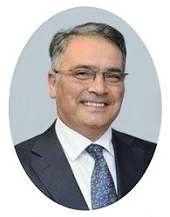 Dear visitors,
Welcome to the website of the Embassy of the Republic of Azerbaijan to the Kingdom of Belgium, to the Grand Duchy of Luxembourg and Mission to the European Union. This website provides general information about Azerbaijan–Belgium, Azerbaijan–Luxembourg bilateral relations, as well as Azerbaijan–EU relations.
Standing at the crossroads of cultures and civilizations, Azerbaijan, a crucial juncture along the ancient Silk Road, is a home to an inclusive society proud of its diversity. Azerbaijan was the first Republic in the East established on May 28, 1918, with functioning parliament. In the same year woman suffrage was granted in Azerbaijan. Unfortunately, the life of the Azerbaijan Democratic Republic was short and ended in 1920.
Decades of striving of the Azerbaijani people to live in a free and independent state eventually led to restoration of independence on October 18, 1991. The Republic of Azerbaijan became a member of the United Nations on March 2, 1992.
Today, the people of Azerbaijan, comprising various ethnic and religious groups, are working towards developing a modern and democratic state with free market and solid social institutions. Foreign policy focuses on our territorial integrity, promotion of trans-regional economic projects, integration into European and Euro-Atlantic structures and contribution to the strengthening of global security.
I invite you to use our internet resources, and at the same time I and my staff would be delighted to offer you further assistance.
Yours sincerely,
Fuad ISGANDAROV
Ambassador, Head of the Mission to the European Union